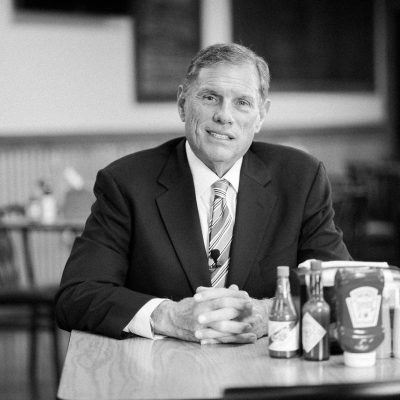 Well, I grew up in a very strong Christian home. My father was a pastor and I was actually saved at one of his revival meetings when I was 12. My brother and I both made professions of faith at 12. And so from that experience, you grow. I was fortunate enough to be in an environment where we grew together as a family. The amazing thing to me about your relationship with God through Christ is how it does grow. If you will invest the time, you will grow. You will learn and understand concepts that are not really difficult to understand, unless we try to make it too hard, we try to make it too complicated. 
Here is the problem; we search for spiritual answers in a physical world. We want the answer to come from a psychologist or from a friend or from someone who we trust or we think might know. Certainly there is a place for that, but there is no better place than to go to the word of God and let that speak to us. So I think the key to grow is to open up The Book [Bible], because what I have discovered with time is that all the answers are in there. The examples that are given to us over and over again in His Word are just phenomenal. If we will apply them to where we are in 2020, they are just as relevant today as they were 3-4000 years ago. It's an amazing book. 
The key is that it's life changing. The unbelievable thing about it is that God will wait on you. So many people think it's about dos and don'ts. It has nothing to do with dos and don'ts. God says, here I am. It's a growing process, every day, step-by-step and He will walk with you every day, but He will not push you. As we learn more and more about Jesus, our whole life changes, and we begin to have a different concept of ourselves and our relationship to God through Christ. 
My dad used to say, don't play church. It's too important. Get involved in it. Get committed to the game. Get committed to the game, and through that commitment you can accomplish things that you didn't think were possible in your life. I'm J.T. Curtis, and He changed my life.