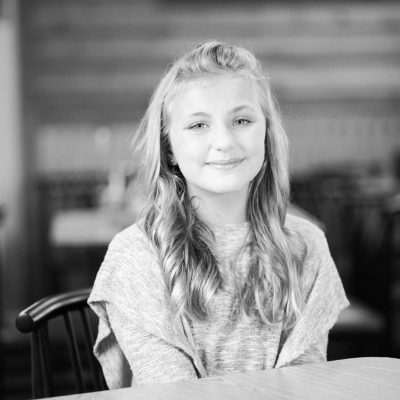 When I first came to know Jesus, I was six years old. My parents are Christians, so every Sunday I'd go to church. And every Sunday I would hear the same message. You're a sinner. Jesus died on the cross for you. I had a lot of teachers, my parents and Sunday school teachers. They've all helped me through. My dad and my mom talked to me a lot about how the Lord can be so helpful in so many different ways. This is a good example, so whether you're five and stole a cookie without asking, or you're 40 and are committing crimes and are an awful person, all sin is the same in God's eyes. But when you do ABC, Admit to God that you're a sinner, B- Believe in Jesus and C – Confess your faith. You are not dead in your sin and you can walk with the Lord.
It's very emotional sometimes for some people, but it is very like…. it's Jesus so, it's very powerful. It's a big comfort in a lot of times, like now with the coronavirus and everything going on, it's a big comfort to lay in bed at night and know that Jesus is with me. I pray every night and I pray midday and I thank him. My grandmother is sick. So I pray for her every day. People think as God is like this, is being, but he loves you and he's your friend. So you can talk to Him about whatever. I walk with Jesus as I grow older and I'll become closer and closer with Him. The end goal is, well, to share the gospel with as many people as possible. And when you die, when you go to heaven, God will tell you "well done". And that's the goal for me. 
I am Ella Grace Francis, and He changed my life.